Kazakhstan




Country overview
This page shows positions in rankings and best historical results of Kazakhstan. Kazakh association (official name "Football Federation of Kazakhstan", FIFA code "KAZ") was established in 1914. Kazakhstan, as another post-Soviet state, is member of FIFA since 1994 and member of UEFA since 2002 (after move from Asian Football Confederation).
UEFA Country Ranking chart
UEFA Country Ranking is based on the results of each association's clubs in the five previous UEFA Champions League and UEFA Europa League seasons. The rankings determine the number of places allocated to an association (country) in forthcoming UEFA club competition.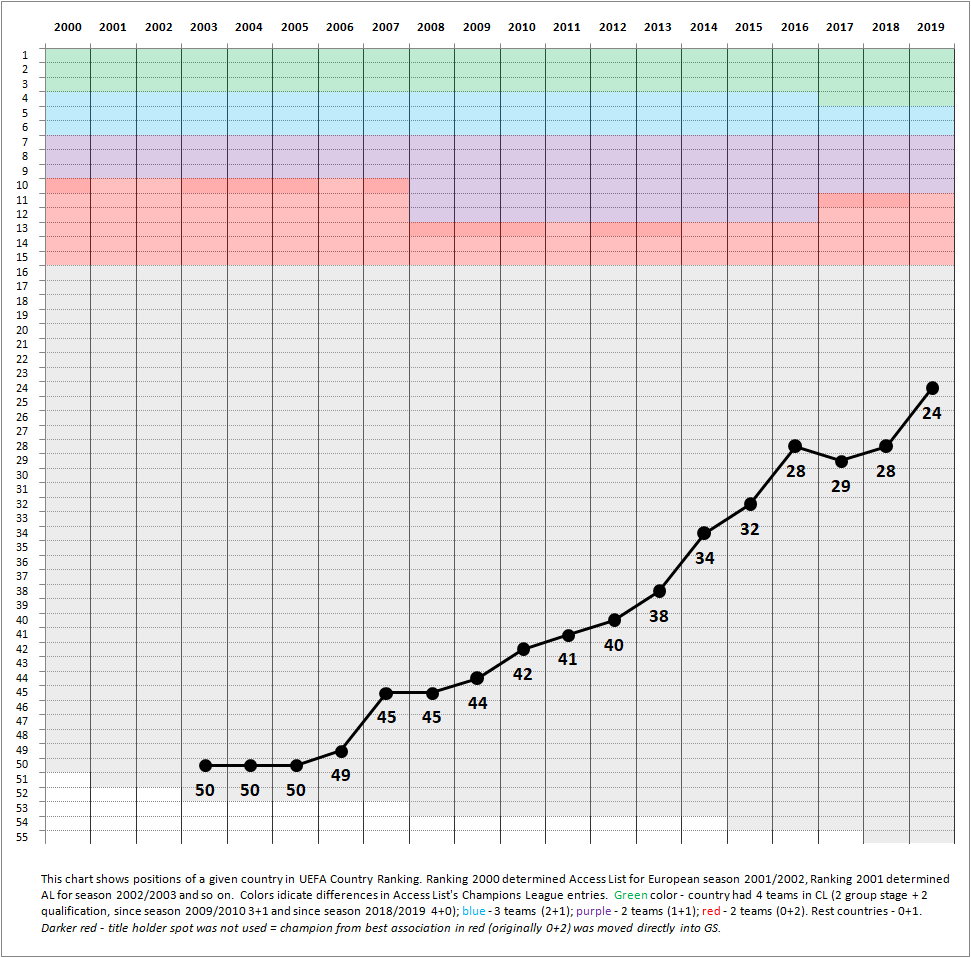 National Ranking UEFA chart
National Ranking UEFA is based on the results of each association's national team in previous FIFA World Cup and UEFA Euro qualifications and final tournaments. The rankings determine seeding of national teams in UEFA Euro and UEFA Nations League draws.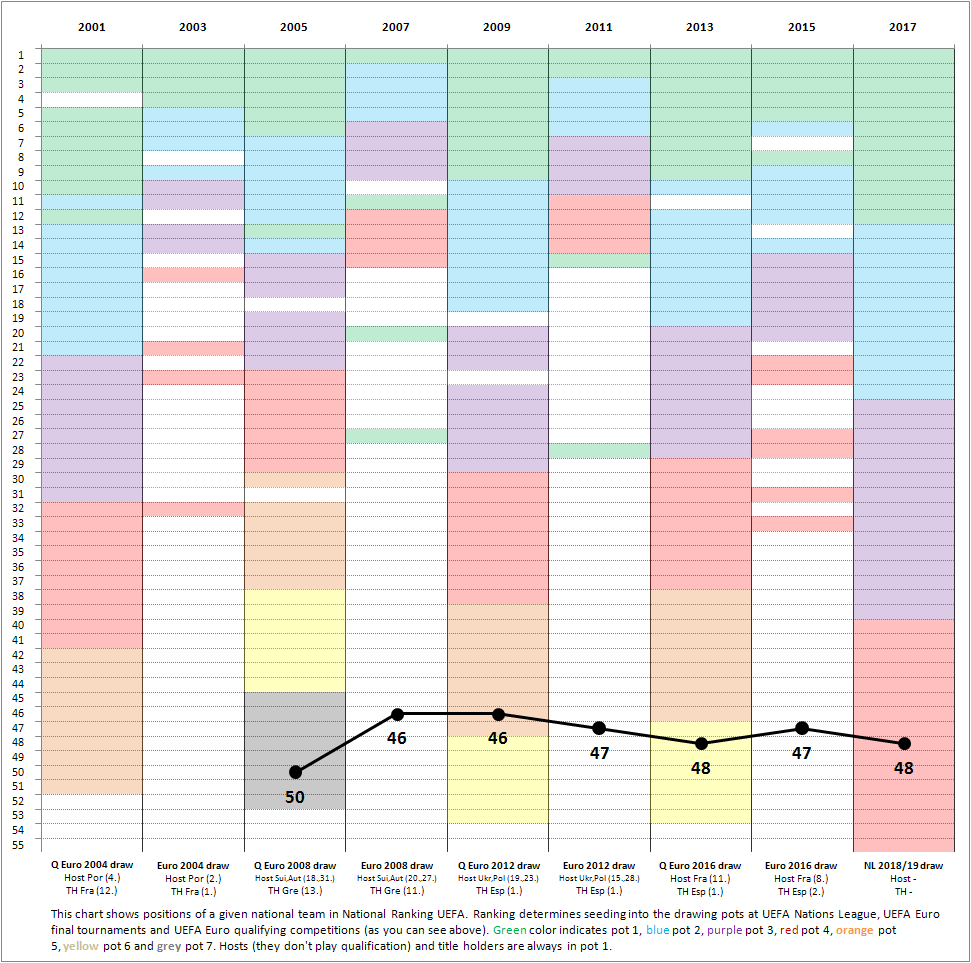 Best historical results
Best UEFA Champions League / European Cup results:
-- Since 1999/2000: Group Stage - FC Astana (16)
-- 1992/1993 - 1998/1999: -
-- 1955/1956 - 1991/1992: -
Best UEFA Europa League / UEFA Cup results:
-- Since 2004/2005: Last 32 - FC Astana (18)
-- 1999/2000 - 2003/2004: never advanced from first played round
-- 1971/1972 - 1998/1999: -
Best FIFA World Cup results:
-- Since 1998: did not qualify
-- 1930 - 1994: -
Best UEFA Euro results:
-- Since 1996: did not qualify
-- 1960 - 1992: -